---
The Big Show 2021
"The Big Show 2021 unites 182 artists grouped within communities of art and ideas in eight broad themes: Abstractions, Deferments, Embodiments, Identities, Landscapes, Materialities, Nature, and Resistance. This exhibition reflects the intense experience of the Covid pandemic and the recent political and social turmoil through the eyes of an intersectional group of exceptional artists. During this period of isolation and uncertainty, many artists turned their eyes to the landscape and to nature; others, to the freeing universe of abstraction; others, to embodiments of resistance, grief, or the beauty of others and the self; others, to celebrate and explore their cultural and personal identities; and, finally, some turned to reimagining the objects of daily life. In The Big Show 2021, diverse universes are brought together as communities to celebrate art and life, no longer alone."

— Cecilia Fajardo-Hill, The Big Show 2021 Juror


4912 Main St, Houston, TX 77002, Lawndale Arts Center, 2021.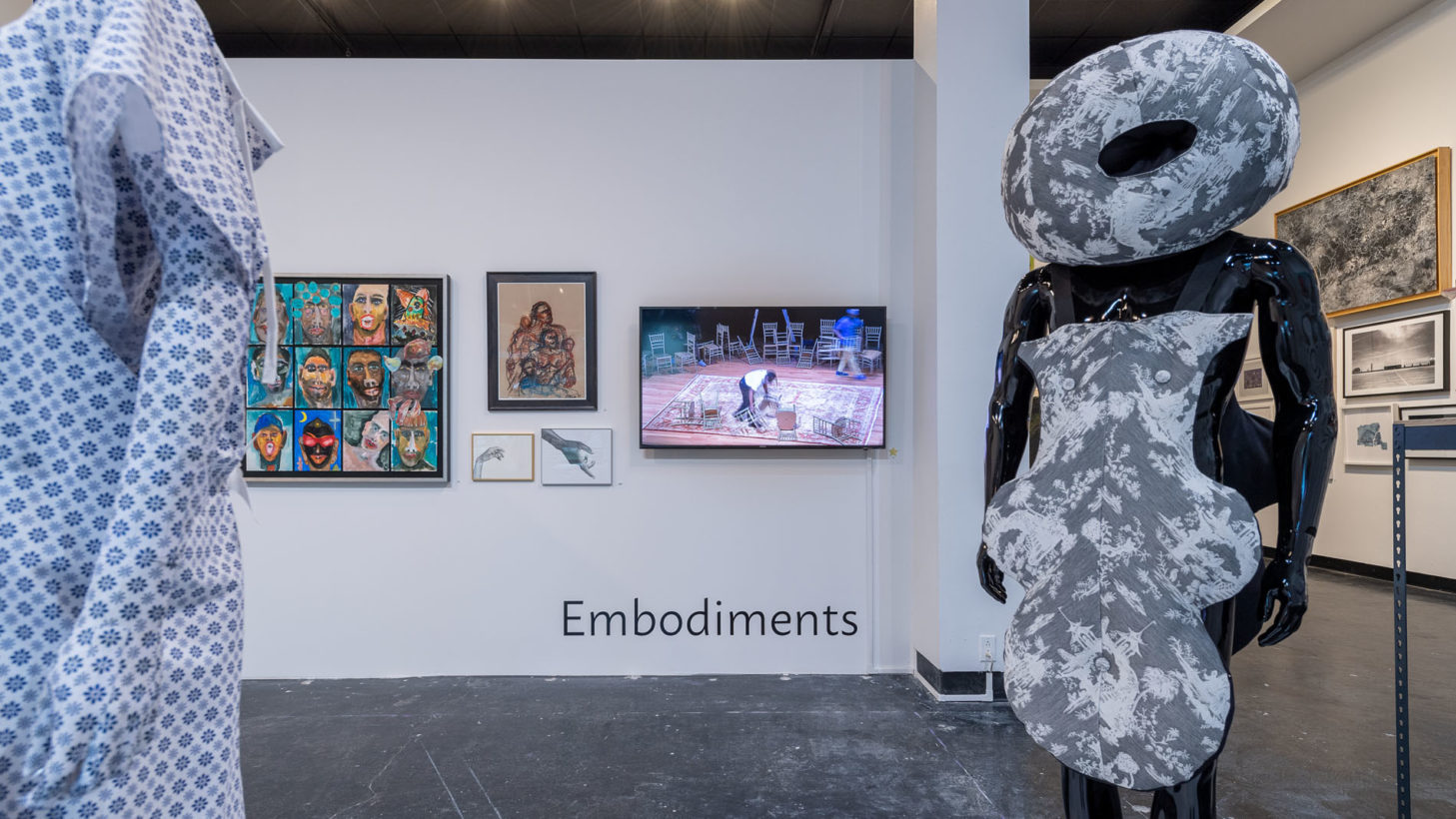 ---
AN ATTEMPT TO COMMUNICATE.
BY CARY FAGAN

Special thanks to:
Home Source Furniture
"Prauper Studios in collaboration with Midway, Rukaz Kultura, and The Heist Agency presents a 60-day art exhibition entitled - From Houston, With Love featuring over 20 locally and globally recognized visual artists. The exhibit will run from June 18, 2021 through August, 15, 2021 at what was formerly known as Forever 21, in Downtown Houston's GreenStreet (1201 Main St)."
1201 Main St, Houston, Texas. 2021. Prauper Studios.

---
The Joy School
"Today, I visited The Joy School and hosted a writing workshop where we practiced a few writing routines that help us become better writers. Practicing and completing a chair sculpture for an audience of students. We learned about how this art is also a form of meditation and it influenced great conversations about managing frustrations and making mistakes."
2021. may 13th. Houston, Texas. The Joy School
---
Teen Vogue: Wisdm Kaye

Photography: Cary Fagan
Stylist: Joshua Allen
Production: Miranda Cocina
Groomer: Mistry Rockwell
Set Design: Chairsarepeople

"Chances are you've come across
@wisdm
. In our latest installment of
#FashionInFlux
, get to know the 20-year-old Houston native who is taking the platform—and fashion world—by storm"
Read More.
2021. Houston, Tx. Teen Vogue.
---
Empty Fountain - 15 minute Sculpture


"security!"

Perspective by AE

2021. Houston, Tx. Early March, Spring.
---
ありがとう: Chairs Are People
"Upon entering the last door in a long hallway, attendees are welcomed in Japanese and English before receiving shoe coverings and a brief overview of the space. Photographs of Japanese forestry and urban scenery, paired with handwritten poems on bits of unbleached paper, grace the walls opposite a projection of clips featuring similar subjects. A zen reading and writing corner buzzes with guests perusing books and journaling opposite Fagan's sculpture of stacked school chairs on the other end of the room, where observers pause and rock on their feet to peer around the balancing act in wonder." - Joseph Flores
Read more.
---
"Freedom" freedom is not knowing what's ahead of the path, but still moving forward.

"He wants to visit rural areas of japan to find himself; and learn more of what he is capable of- we all dream to achieve more until we're tired. He thinks coming to japan is the start of a new journey for him. Not only would this be the introduction to a new chapter in his life; but he plans on starting his first book out there." - Yukina Matsumoto
2019, Takeo-Shi Sagan, Japan. Japanese Residency: Arts Itoya